The past year has seen big changes for us both professionally and personally.
Despite tough market conditions,
we launched a new website early in the year
. It had been a long time in coming and was well overdue, despite the continued success of our old site.
Professionally, we repositioned our wedding business and ended up achieving all of the goals we had set back in January and bookings for 2012 are ahead of schedule despite the continued doom and gloom we constantly hear in the news.
2011 was another great year for us on the competition front, seeing me picking up a number of awards in the
regional MPA Awards
yet again and achieving 2 Awards of Excellence in the
National MPA Awards held in Newcastle
.
I held my annual intensive workshop in March and was being
invited to speak for SIM200 imaging in May
and up in Aberdeen in October. Each seminar was sold out which was very pleasing.
In May we moved from Stone Cross to Polegate, just outside of Eastbourne. We found a wonderful house tucked away, a real hidden gem and just couldn't resist. Better still it offers us a dedicated client meeting room/gallery as well as a small home studio space. It couldn't have been better!
One of the highlights of my year (apart from covering so many wonderful weddings) was
meeting one of my heroes, Sir Stirling Moss
.
To finish, please note that we are closed for business from 22nd December until Tuesday 3rd January. If you need to get in touch please email info@peterprior.com as we will be checking our inbox if time permits.
We wanted to take this opportunity to wish our clients, friends, supporters, fellow wedding suppliers and photographers a very Happy Christmas and a wonderful New Year! Thank you all so much for your support.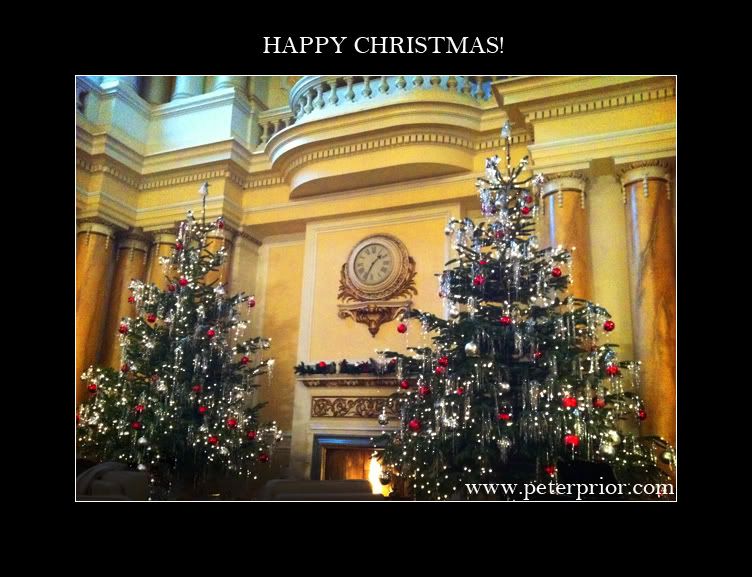 To view my
wedding portfolio please click here.