With Christmas looming it has got me thinking about the New Year and the forthcoming "booking season" for couples looking for suppliers for their wedding in 2012 and indeed 2013. You can find earlier articles about my thoughts on
BRIDES section of this blog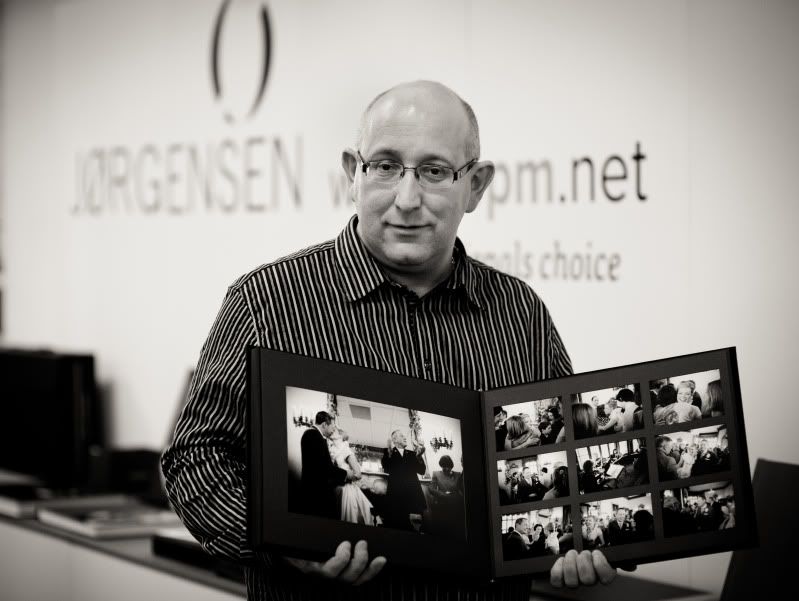 We are fortunate that we book weddings all year round and are generally booked 12-18 months ahead. As an example for 2012 our diary for wedding is already 75% booked and we are planning for 2013 and beyond.
As with most things booking wedding suppliers can be a bit of a minefield and the wedding blogs and forums are full of horror stories about poor work, customer service etc.
It has always been our aim to offer the very best possible standards in wedding photography and products and to constantly exceed our clients expectations. Anything less simply isn't good enough as we have very high professional standards and are passionate that our clients should always receive the very best at all times.
Our passion for excellence is probably the main reason for our continuing success and why i am still one of the most sought after wedding photographers in the UK.
If you read the many articles within this blog you will be able to see hundreds of images taken over the past 18 months or so and you can see many examples of my wedding images on my website
by clicking here.
So what makes a wedding photographer a "PROFESSIONAL WEDDING PHOTOGRAPHER" rather than a "CAMERA OWNER"?
Booking a wedding photographer is a mind blowing experience, full of so many potential pitfalls, confusing promises and packages and a hugely diversity in terms of prices and abilities.
In these days of a vastly over saturated and unregulated profession, it has never been more important to ensure that you are booking the right photographer for you and that you have booked someone who is professional and capable of producing the results that you expect and deserve.
On-line wedding blogs, forums and bridal magazines are of little help either. They are generally written by folks who have no real world experience of what makes a good wedding photographer and in the main wouldn't know a good wedding image if it hit them between the eyes with a sledgehammer.
They are generally only interested in high traffic volumes to their site and advertising revenues for their publications and the lack of reality in many of their articles doesn't really concern them. They seem to be more worried about the latest over photoshopped fad, tuning a blind eye to the fact that you can't "polish a turd". However, for some reason only be known to themselves they seem to think that dropping a poorly lit, exposed and composed image into the latest off the shelf Photoshop Action makes the picture OK or even good! They also only ever feature their "favoured" photographers who may have even paid for the privilege of being promoted so heavily.
I am sure this is not the case with all such portals of information though as i am sure they all offer great entertainment and are all part of the excitement that comes with planning a wedding. However, all of this doesn't help the bride and groom trying to fight their way through the minefield of wedding photographers offering their services.
2012 sees me start my 16th year as a PROFESSIONAL wedding photographer. I have written the word "professional" in capitals so as to stress the difference between a genuine "PROFESSIONAL" wedding photographer and a "CAMERA OWNER" professing to be a "professional".
For the record, in my opinion a PROFESSIONAL wedding photographer can be either full or part time and is someone who acts, operates and produces work in a totally professional manner, paying taxes, carrying appropriate insurance etc where as a CAMERA OWNER is someone who has bought a digital SLR and wants to make a few extra quid on the quiet at a weekend with no real back ups or protection for their clients.
In these days of the Internet and readily available template web sites, it can be relatively easy for someone to set up with minimal or no experience as a wedding photographer and unfortunately the many stories of "Buyer's Regret " after the event that i hear help no one, not least the poor couples who have been let down.
As a PROFESSIONAL Wedding Photographer, i offer a number of things a "CAMERA OWNER" doesn't and each of these are huge benefits for clients before, during and after their wedding day. Sure a genuine PROFESSIONAL will probably be much more expensive and although it might not be immediately apparent, there are usually countless reasons to justify the higher prices and as with most things in life you do generally only get what you pay for.
1: A PROFESSIONAL wedding photographer makes his or her living from photographing weddings. A CAMERA OWNER doesn't.
2: A PROFESSIONAL wedding photographer pays tax, national insurance and has to put money aside for sickness and their long term future. A CAMERA OWNER generally isn't paying the legally required tax, NI etc and probably encourages cash payment. They also generally have a job/career that funds or reduces the other worries.
3: A PROFESSIONAL wedding photographer will be readily available to answer your questions, meet with you and not have to juggle you with the day to day requirements of the CAMERA OWNER'S primary job.
I have genuinely have had more than one tearful bride on the phone begging me to cover her wedding at the last minute as her "photographer" had bailed out as they were required at their real job!
4: A PROFESSIONAL wedding photographer will be fully insured for his/her clients protection. For example we carry full professional insurance which not only protects the couple but also their venue(s) should mishap occur.
I still find it mind-blowing that venues allow uninsured photographers to work on their premises leaving them open to bills etc when they wouldn't allow an uninsured DJ to set up!
Most CAMERA OWNERS don't bother with insurance, mainly due to the cost i suppose.
5: A PROFESSIONAL wedding photographer carries all the right equipment complete with £1000s of back ups should disaster strike. In my case most clients wouldn't notice my spares as they are tucked away in my car. The CAMERA OWNER may only have the budget SLR in his/her hand!
6: A PROFESSIONAL wedding photographer will ask you to talk about your wedding and plans in detail and cater to your requirements, producing quality images regardless of the weather, venue, time scale etc. The CAMERA OWNER will make excuses if things go pear shaped when it rains.
7: A PROFESSIONAL wedding photographer should be skilled in the dark arts of CORRECT EXPOSURE, LIGHTING, COMPOSITION and POSING whereas the CAMERA OWNER will just wing it, probably shooting 1000s of images on AUTO MODE, hoping for the best.
8: A PROFESSIONAL wedding photographer will confirm everything in writing together with receipts etc. The CAMERA OWNER will probably just thank you for the cash on the day.
9: A PROFESSIONAL wedding photographer should be able to show you a few full weddings before you book whereas a CAMERA OWNER may only be able to show a few "best shots" from a few different weddings. We show both!
10: A PROFESSIONAL wedding photographer will still be about long after your wedding day should you require further prints, albums etc. A CAMERA OWNER probably won't be even shooting weddings 12 months down the line once they get fed up with the potential for hassles when things don't run smoothly.
11: A PROFESSIONAL wedding photographer's rates will reflect his/her experience and the demand for his/her talent. A CAMERA OWNER'S rates generally reflect that they are working for extra cash to fund their hobby or next holiday. Generally the more experienced and talented a PROFESSIONAL wedding photographer is the more in demand they will be and their rates will reflect this. This is very much in the same way a Mercedes is more expensive than a cheaper less thought of car marque.
A PROFESSIONAL wedding photographer is a true specialist. Wedding photography isn't something that anyone or even other professional photographers from other genres can pick up easily. It is an ART and carries huge responsibilities.

A few hundred pounds saved now can lead to a lifetime of regrets and sorrow so the choice needs to be made with care and with a couple's eyes firmly open.

Here you can ready more of my observations and thoughts here.
Choosing Your Wedding Photographer: REVISTED
What is Reportage Photography?
Wedding Fairs and Wedding Photographers: An Observation
Winter Weddings Revisited
Photographer or "Camera Owner"