I was excited to finally receive my trophy for becoming the MPA South East Wedding Photographer of the Year 2010, yesterday.
For those of you who didn't read about it here, back in July i was fortunate to be awarded the titles of MPA SE Reportage Wedding Photographer of the Year and the same image went on to win the overall MPA SE Wedding Photographer of the Year. This was achieved despite some amazing images from some superb photographers throughout the south east.
Membership of The Master Photographers Association is only eligible to full time photographers who have to achieve professional qualifications to ensure the quality of their work and customer care.
The images was shot of Holly as she arrived for church in Guildford on a very cold December afternoon and ranks of one of my favourite career images. I love the almost haunting tension and atmosphere as well as the "cold chill" of the air temperature as she peers through the misty window of the car.
Right here is the trophy.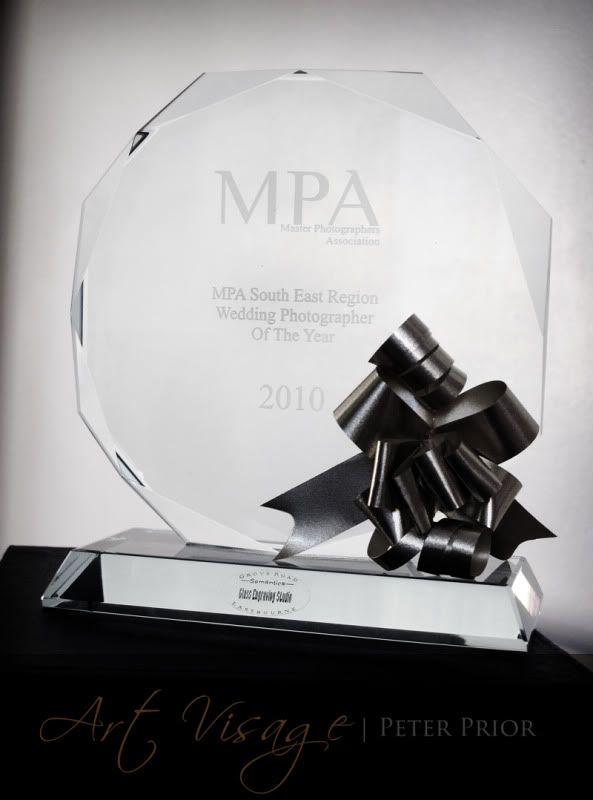 And the winning image.