We have just finished editing and putting together a biggest and most important shoot for
Shaw Harley-Davidson
to date.
The brief was to work on a James Bond theme to produce a stunning image for the back cover of HOG, the high quality Harley-Davidson owners club magazine.
Steve, the dealer principle had arranged for the shoot to take place at the amazing
ASA Infinity Studio in Sussex
and put together a close knit team to work on the project. Apart from Phil and I at
Art Visage
, we had Katie our model, the
Lucy Meyer (make up artist)
,
Ministry of Hair
and two stunning bikes.
The bike for the ad was a heavily customised Rocker C. Shaw H-D had produced this amazing machine for one of their clients and the results were breath taking. We also had to photograph an equally eye catching Johnny Cash tribute Harley which even had the signature of the Man in Black that it up as the stop light on the rear fender.
The snow had already brought about the postponement of the first attempt at the shoot but despite yet more snow, we all managed to get to the studio in the beautiful East Sussex countryside for a very exciting day.
The studio was superbly equipped and Phil and I felt like a couple of big kids in an over sized sweet shop. Every piece of kit that you might desire seemed to be on hand and the studio team were on hand to help whenever asked, be it for coffees or help with moving the lighting.
Once the we had set the lights to meet our requirements, the Rocker C was rolled in and placed on the remote controlled turn table.
Katie was prepared and then it was down to the hard work.
As I said the theme was very James Bond with the by-line "Shaw Harley-Davidson, Licensed to Thrill" being selected by Steve, who was on hand to make liaising with our client a doddle.
I have posted a few images of the day along with a few favourites that have made the short list for the ad designers. Hopefully we should see the results very soon.
Unloading the bikes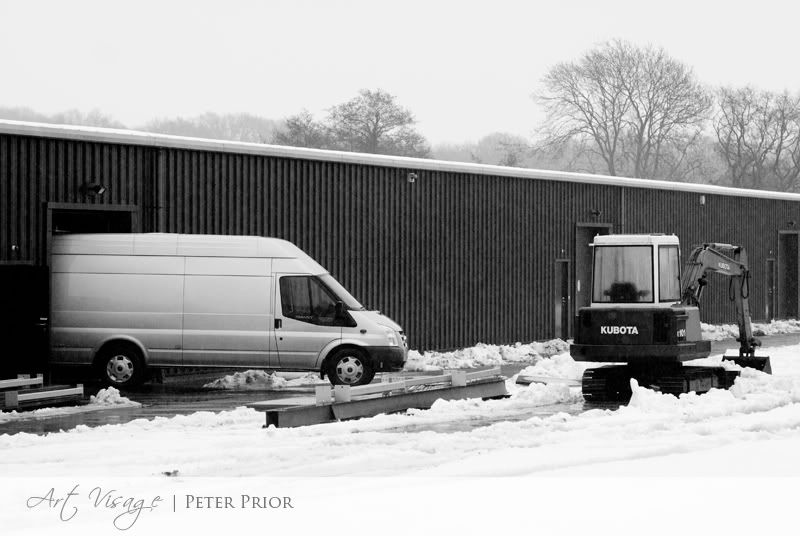 Phil looking into the shooting area. It was huge compared to the spaces we are more used to working in!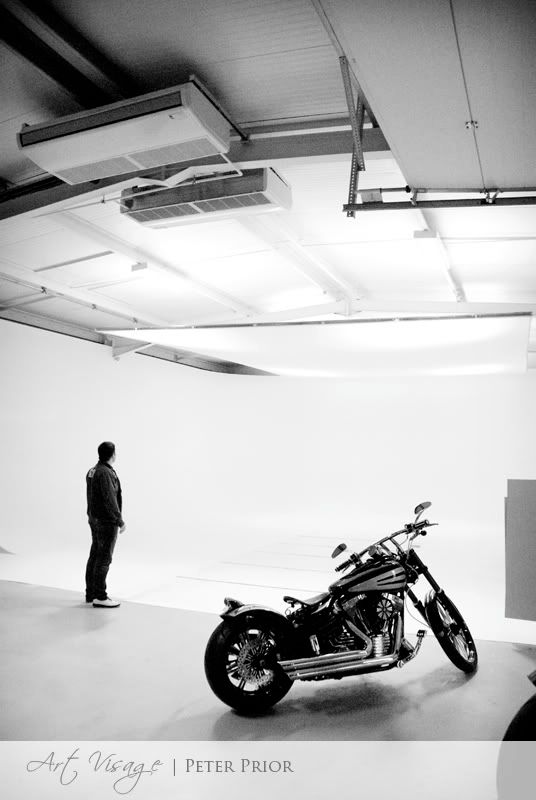 Setting up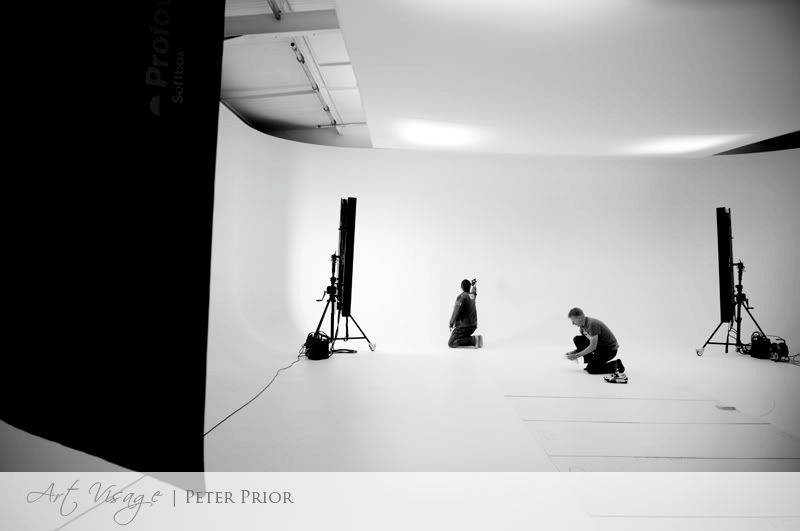 Katie being prepared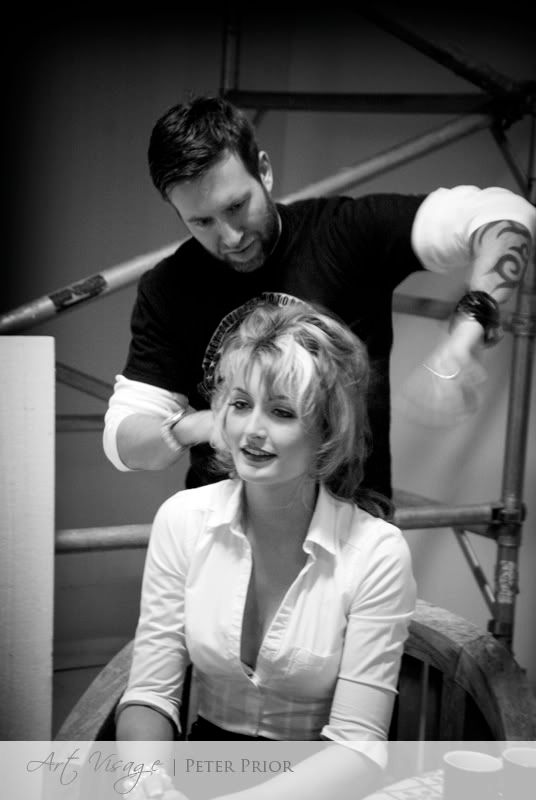 Final touches from Lucy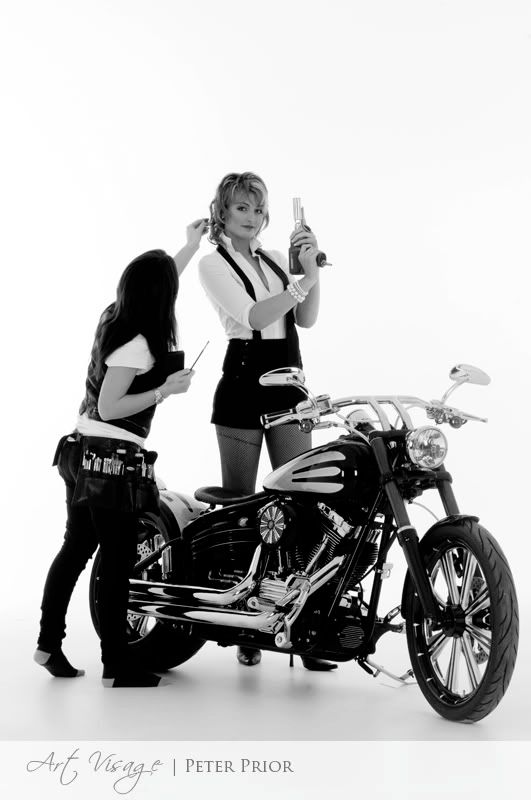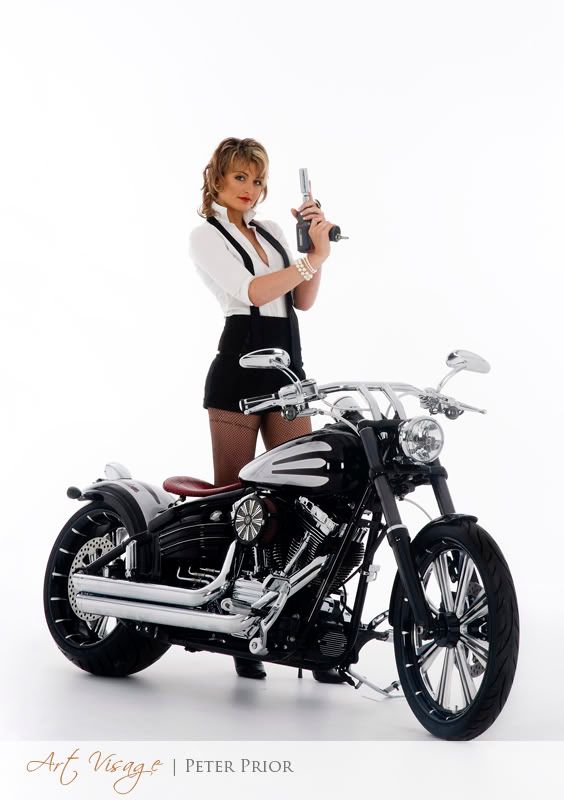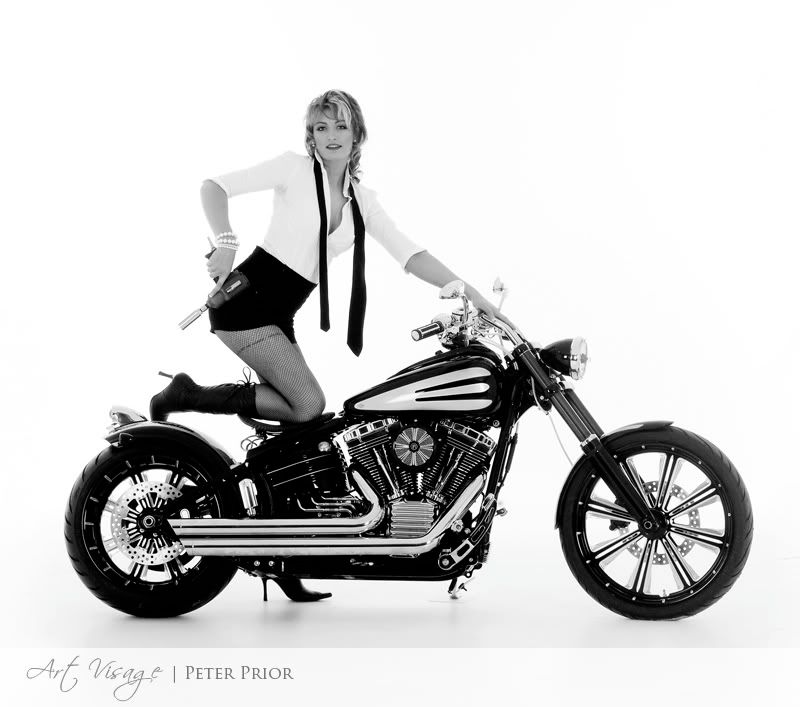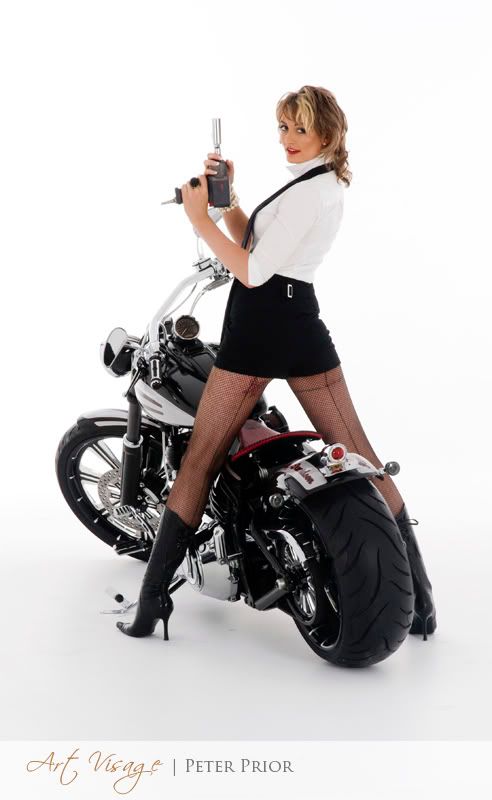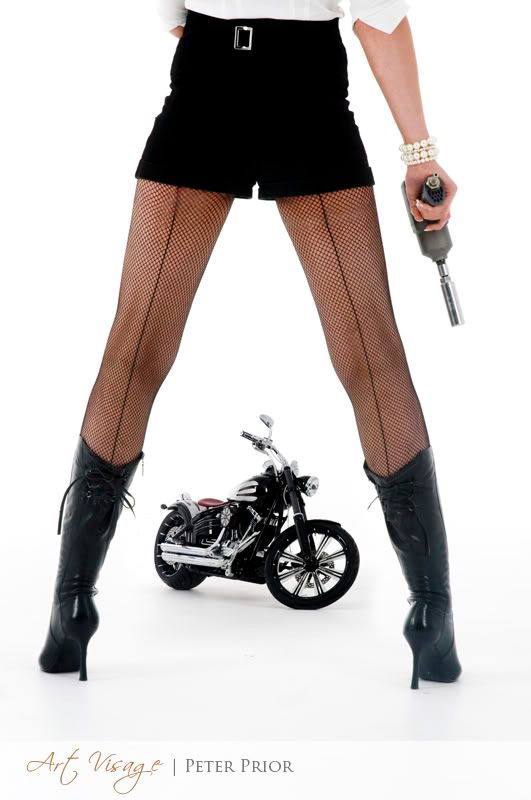 Rocker C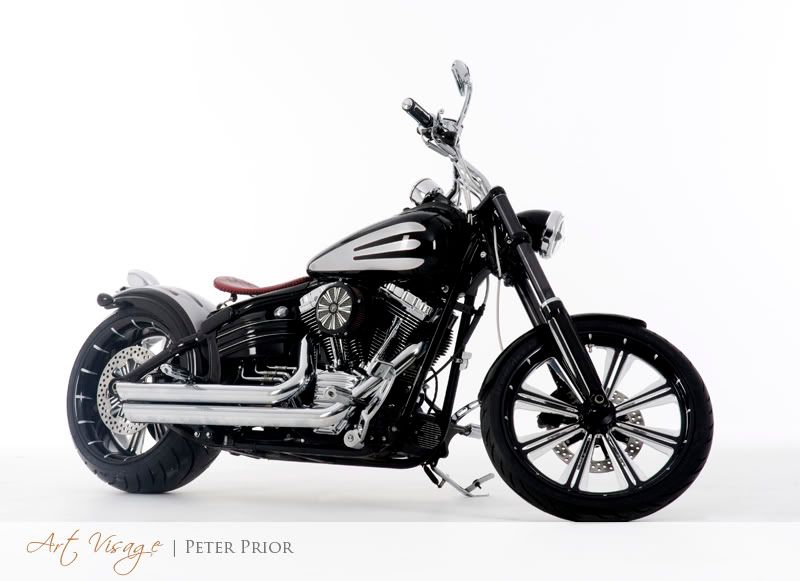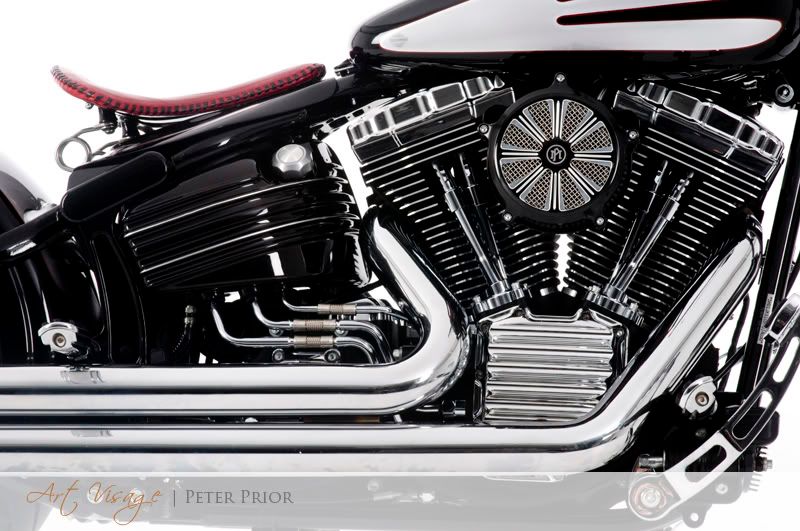 Yours truly in action with the trusty fish eye lens
Steve checking the Johnny Cash Tribute bike